"I had the pleasure of contracting with Homes by Southern Image to build our "Empty Nest" home. Having raised 2 children who are now in college, it was difficult letting go of the home our children and family grew in. Now having completed the building process and moved into our new home, we are happy to start our new set of memories. We only needed a Master Bedroom and an office/guest bedroom, but after meeting with Alex, he convinced us that adding that additional spare bedroom and guest bath was worth the investment. Not only do we now have 2 extra rooms, we have 2 extra grand babies and might outgrow this home too. The advice and care we received was like having a family member assist my wife and I. The Homes by Southern Image team will be the first and only call I would make in the future, it should be yours as well."
Charlie Jenkins
"I contracted with Alex for my new custom home build in 2017 after obtaining bids from several home builders.
Alex gained my confidence by promising me he would build me the most beautiful house on the block. He made good on that promise.
Alex and his team were always very responsive and the result was exactly what I envisioned. I could not be happier with my dream home and would highly recommend Homes by Southern Image."
Andi Szmiga
"My in-laws came across an ad in the newspaper for a new home for sale and under construction in Palm Harbor. They called and made an appointment to meet with Alex the Owner of the company on a Saturday morning. We needed the assistance as we were relocating from Texas and were not in town to look at new homes and/or meet with any new home builders. After the meeting directly with the OWNER of the company, the reports from them about the meeting were very positive. We then contacted Alex directly on his cell phone, flew in from Texas, and met him at the home under construction. We loved the home, and it was almost completed, but we needed to add an additional full bathroom and convert an area to a study for our family; plus we needed it all to be done in 45 days. I do not think most builders would have been this accommodating to our needs, nor been able to get it done, but they did. We have been in our new home now for almost 4 months, and we couldn't be happier with the fit and finish, floor plan, and everything else you would expect in a new custom home. 5 stars, a job well done!"
Mike Morris
"I contracted with Homes by Southern Image to have my new home built, and all I can say is it was an absolutely wonderful experience. The Owner of the company Alex is a pleasure to work with. He is knowledgeable, honest, and you can tell has been around the industry a long long time. My home is now finished and every detail and every concern was addressed promptly and efficiently. I am a retired CEO and I understand what it means to manage complex operations. Homes by Southern Image does this with ease. I would highly recommend this company and already have to my family and friends. If you are in the market for a new build, they are the company to call."
Bob Jones
"My wife and I purchased an awesome piece of lakefront property, had plans designed and were looking for a contractor to build our dream home.
A very good friend recommended Alex and after our first meeting I knew he'd be building our home.
Alex and Tom were very flexible and a pleasure to work with. Without a doubt, if I were going to build again Alex would be the first and only call."
The Frosts
"My wife and myself are very picky when it comes to Homes. We both seek expert craftsmanship as well as a workable room flow. I have had two houses built by southern Image, (one rented which lead to us buying one) because we liked the layout so much. When it comes to quality Alex and his crews really seem to take their time to make it right. TONS of storage, we would definitely would like to buy another home built by Southern Image, if they serviced Louisiana. We still have our beautiful Florida home, and plan to keep it till we retire. I know it will last!"
Rob Demchuk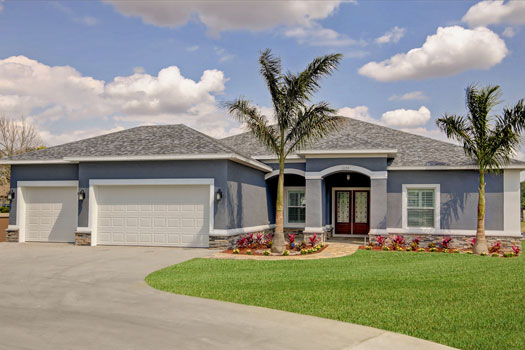 "Being in the real estate business, I have seen a lot of builder's products. My husband and I decided on Alex and Homes by Southern Image because his product quality and fit and finish work. He uses level 3 or higher products and refuses to do anything substandard. From the 8 ft solid core doors, to travertine tile throughout, double pane insulated low-E windows, insulated garage doors, frameless glass shower enclosures, crown molding throughout, the list is endless. Most other builders will hit you with upgrades or change order fees. Alex said, "no problem" to any of the changes we made, and was fair with us on pricing. He provides you with direct contact information for his subcontractors before and after construction. The contractors have worked with him for years, which says a lot. We could not be happier with our new home. We spent countless hours looking and speaking to builders, and I am happy to say we made the best decision in hiring Alex and Homes by Southern Image. You are definitely the best Alex, Tom and Sandy!"
Debbie and Steve Majko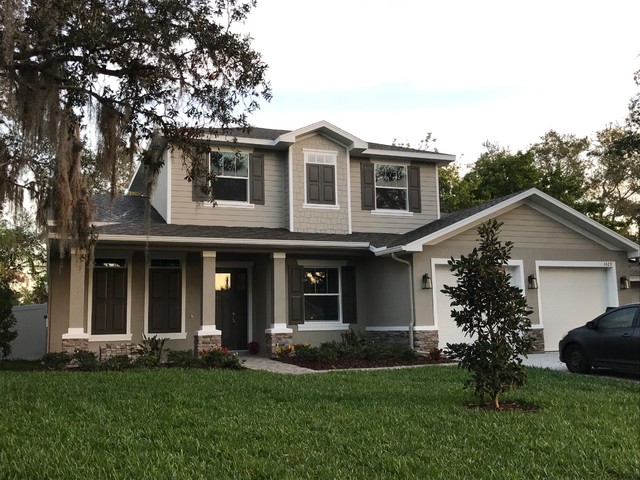 "Working with Al, Tom and Sandy at Homes by Southern Image was wonderful! You always hear horror stories when building a home, but our experience was just about as perfect as you can get.
From the very first meeting to our final walk-through, true professionalism was their priority. Not only was our timeline followed, but the constant communication and updates kept us in the loop and aware of everything that was going on each step of the way. The icing on the cake… the masterpiece they built for us. Our custom home turned out better than we could've hoped for. Their attention to detail was a great fit for our high standards. You cannot go wrong by choosing Al and his team at Homes by Southern Image. They are truly experts in their field!"
Rita and Joe Whitten
"We had a unique situation, needing a small home built for our disabled mother. My husband and I stumbled across Homes by Southern Image years ago when we were looking for a home for ourselves. We liked the homes and the owner of the company who happened to be in the sales office the day we visited. I kept his number over the years and I am so glad I did. After contacting several builders who were not at all interested in building such a small home I decided to call Homes by Southern Image. They usually build very large, elegant homes, but I thought it wouldn't hurt to ask. The owner met with us and agreed to build our mother's small home, and even worked within our budget. The profit margin had to be very small. We were on site during most of the building inspections, where the inspectors spoke very highly of Southern Image, which generally exceeded the code requirements. The foreman was very nice and patient with us with our indecisions.
"Unfortunately, mother passed away before the house was completed. Alex, the owner, and his foreman both showed up at our mother's funeral. I would definitely recommend Homes by Southern Image if you want a beautiful home that is built to last."
Mary Lou Tillman
"My wife Azure and I met Alex purely by accident. The condo we were renting had been sold and we were in the market for a new place to live.
"We were driving through a hidden neighborhood, looking for homes for sale, and came across one of Alex's lot signs. My wife said, "Let's call and ask about building a home, it can't hurt to ask". The thought of having our dream home built from scratch never occurred to us.
"We contacted Alex and the next thing you know, our home was under construction. He worked with us every step of the way. He put us in contact with all of his sub-contractors, his finance people and most importantly, his foreman, Tom. His sub-contractors and foreman were knowledgeable, and extremely courteous. They each have had long-term relationships with him and were pleased to assist us. They explained to us all of our options and walked us through our selections. We were on a tight budget, but yet they met our needs with outstanding quality.
We found that even Alex's minimum accessories included in the build have higher than normal standards.
"Being from a manufacturing and engineering background, I was very pleased in the construction and the framework of the home. The fit and finish was clean and to my own standards. We were even permitted to add some of our own custom features ourselves while the home was under construction.
"We now have our dream home. The neighborhood is wonderful and our home is beautiful. We couldn't be happier with the finished product. We would recommend Homes by Southern Image to anyone looking to build.
"Thank you, Alex and Tom, for building our stunning home."
Dan and Azure Burek
"I've been a custom home builder in the greater Tampa Bay area since 1982 and have personally built homes up to fourteen thousand square feet both on and off the water's edge. Six years ago, my wife and I had the pleasure of purchasing a Southern Image Home from Alex Mourtakos because I did not have the time to build one for myself. The hardest thing is for a builder to please another builder, particularly a picky one. My wife and I have been very happy with our home and have had no problems, whatsoever. Alex has been a wonderful neighbor and friend. I would encourage anyone to buy one of his homes as I know him to be a man of his word."
Paul Bourdon
"Just moved into my beautiful home in Palm Harbor. Just love it! The design, workmanship and quality of the home is excellent! Alex and his team have been a pleasure to work with. I would highly recommend having him customize a dream home for you!"
Terry & Anna Ryan
"When we were searching for builders to build our new custom home we were extremely impressed with the beauty and elegance of the products Homes by Southern Image creates. There was no doubt we had decided upon the right company. Alex the owner was very patient and worked with us to customize our dream house down to the last detail. His foreman Tom made the construction process very smooth. Excellent build quality and spectacular results provided us with a home we are proud to own for many years to come."
Chris & Terri Smekal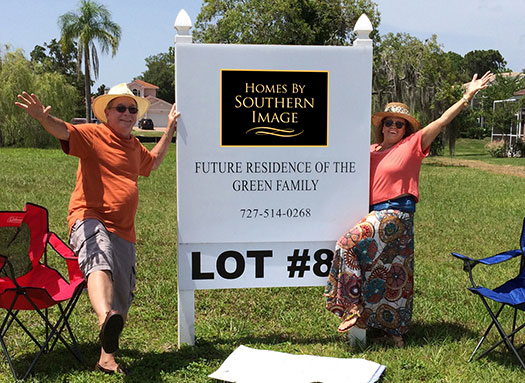 "What a wonderful experience! As we planned our retirement from the New Jersey turmoil we focused on the Palm Harbor area for a new dream home. We were fortunate to connect with Alex and his Southern Image Team to build the home we always wanted. First, we purchased our home site at Grand Cypress and then worked with the team through the design and building phase of our new home, most times from a distance. The overall design and even our quirky requests were executed beyond our expectations. Even minor anticipated issues were resolved quickly and without stress. We feel like we're on vacation every day! Thank you Alex, Tom and Karen."
Bob & Loretta Green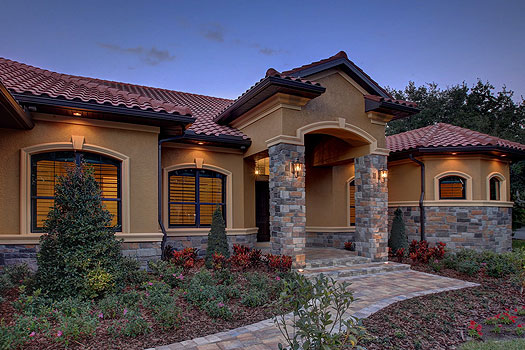 "Valerie and I found a lot on water in Florida and we were very interested in building a custom home on that lot. After visiting and meeting with several builders and viewing their products we realized Alex of Homes by Southern Image stood out as an exceptional builder and person. His products had very good fit and finishes and took into consideration the finer points of upscale home design and construction. Valerie and I had a plan we liked but wanted to modify it to meet our lifestyle; Alex and his team worked with us to modify the plan, established a budget and then held to that budget. Alex and his team worked with us on every step of the project in a collaborative style working to optimize the price/value of the project. I would strongly recommend Alex and the team at Homes by Southern Image if you are looking for a great builder who has your best interests in mind."
John and Valerie Bush
"I want to say that Homes by Southern Image built us a high quality custom home that we are more than satisfied with. Other builders charge for so many extras, and Alex the Owner just thinks it should be included. He really does build each home like he would live in it. From our cabinets, to countertops, to flooring, to plumbing fixtures—all that you find in our home you only see in very high end homes. You can modify their existing floor plans or create one of your own. They are always available when needed, you have his personal cell phone number and the construction manager is there every day.
We have been in our home now for more than a year and are just as happy today as we were when we moved in.
We were able to meet with the suppliers directly, not just a 3 hour color out session. Wouldn't you want that when building the home of your dreams?? I would strongly recommend that Homes by Southern Image be your builder. They have the highest integrity and stand by what they build."
John and Angela Carnes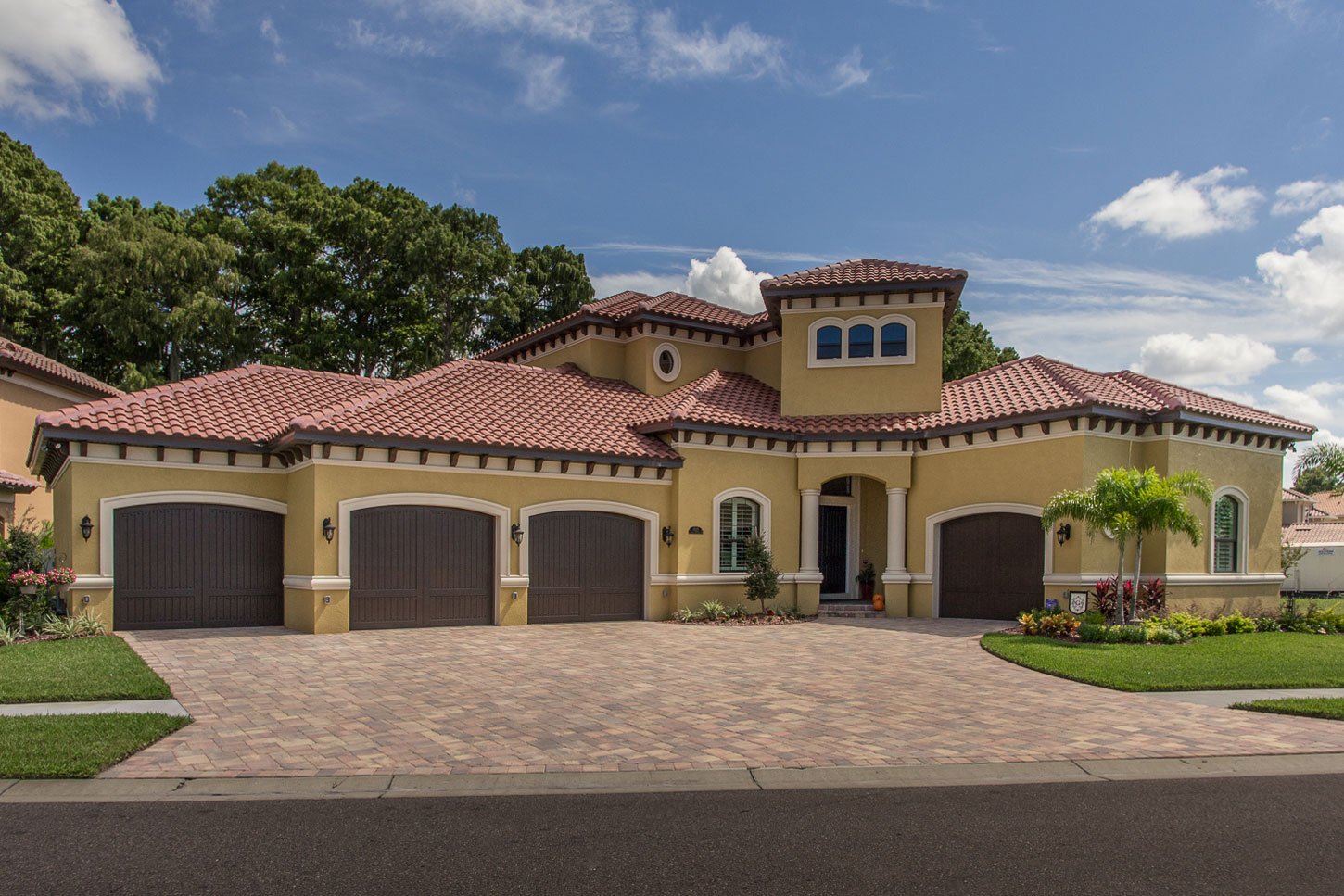 "This is the 4th home we have built and we have to say Alex is by far the easiest builder to get along with. The quality of Southern Images Homes surpasses anything we have seen in the area. What builder do you know that would give out their personal cell phone? Alex is always calm, cool and collected which is why he is such a successful builder. Tom, the foreman, is just as wonderful. It was a very pleasant experience building this home."
Bill and Susan Gooch
"We wanted a truly custom builder that was interested in us, one that would listen to what we wanted and not try to force us to accept what they already had. With Homes by Southern Image, there's no pressure salesman, because you deal directly with Alex, the owner. Homes by Southern Image include many upgraded features that other builders charge premiums for. Alex changed the floor plan so my wife could have her dream kitchen, and it turned out awesome! There is no one-time 2-hour appointment to pick out everything from carpet color to roof tile like many other builders required. You'll personally meet with every trade to discuss what goes into your home. You can spend as much time as you need to make your choices on your schedule during the building process. It's this personal touch that makes you feel you're a part of the process, not just an onlooker waiting for the move in date."
Craig and Denise Hinshaw
"Alex gave us his complete attention and took care of every detail we requested in our home with great care. He was very easy to work with.
Alex builds a quality home and we would build with him again if the need ever arose."
Randy and Susan
"Both my husband and I are very pleased with our new home that was built by Homes by Southern Image. My sister and her husband loved it so much they have chosen Homes by Southern Image to build them the same model in the same development. Thanks again."
Lyn and Andrea Coneglio
"I bought my house from Homes by Southern Images, and have been very happy with everything. I was so happy that I contracted with Homes by Southern Image (Alex) again to add additional living space to my home as our household grew. Alex and his team build a high-end custom home and are always available. I would recommend Homes by Southern Image, to anyone who wants quality without compromise, and I would build with Alex again without hesitation."
Ann Young
"We already owned another property here in Florida and we were just driving through the neighborhood considering another property that was larger and came upon a current customer of Homes by Southern Image. As he spoke he outlined what a great person and builder the owner was. Randy called Alex on his personal cell phone and he came within 15 minutes and met us (he lives in the same neighborhood) He took us through one of his homes, showed us a lot and we were sold from the get go. Alex's attention to detail, availability through the whole building process, and the fact that when he says it needs to be right and needs to be this way (even when it costs him money), makes all the difference in the world. He enlarged our garage and master bedroom almost two feet because the lot allowed it, and he did not even charge us. He stands by his word, builds an amazing home, and truly means that he builds every home like it would be his own. I would without hesitation build with Homes by Southern Image again, and I would recommend Alex to anyone who asks. He is a man of his word."
Rich and Linda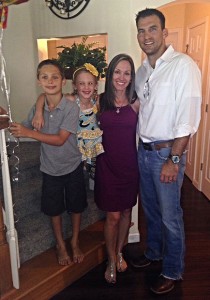 "We built our first home with Southern Image and cannot say enough about the fantastic experience, to the point we had them build our second home. The staff is professional, knowledgeable and available through the entire build. Southern Image provides quality products and a great selection of options. The construction team routinely, exceeded our expectations. They truly make custom homes and our willing to go the extra mile to make your home unique at a reasonable price. I would build my third home with them and highly recommend you have them build your first custom dream home…you will not be disappointed."
Chad and Jaimie Bryan
We're ready to get started building your dream home.